Cohasset Elder Affairs announces plans
5 min read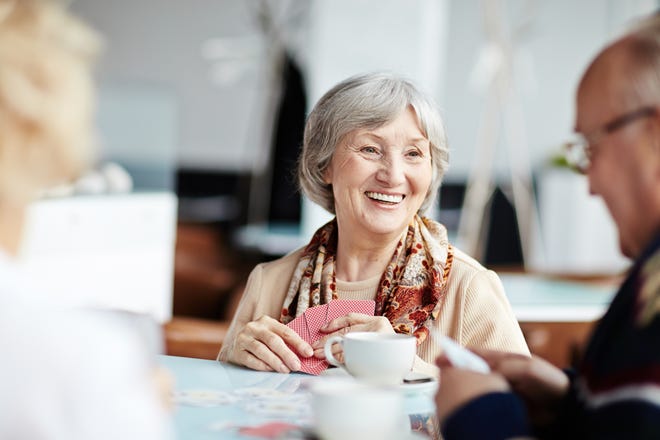 Willcutt Commons is now open to the community. No masks required if you are totally vaccinated. Masks and social distancing essential if you are not thoroughly vaccinated. All courses now fulfill in human being. Register and shell out on the net at www.myactivecenter.com, or fall off or mail payment to Cohasset Elder Affairs, Willcutt Commons 91 Sohier Road, Cohasset, MA 02025, 781-383-9112. Drop-ins welcome. $5. per class. 
Workout Lessons: Mild yoga, 9:30 a.m. Tuesdays chair yoga, 10:30 a.m. Wednesdays gentle yoga/fusion, 9 a.m. Thursdays pilates, 9:30 a.m. Fridays and Zumba, 11 a.m. Fridays setting up in August. Notice: Willcutt Commons is now open up to the public. All lessons are in individual only. No masks required if you are totally vaccinated. Masks and social distancing expected if you are not entirely vaccinated. All courses now satisfy in person. Sign up and pay out on the net at www.myactivecenter.com, or drop off or mail payment to Cohasset Elder Affairs. Fall-ins welcome. $5. for each course. 
WEDNESDAY LUNCHES—STARTING JULY 21. NEW!!! Take in YOUR LUNCH Here OR Acquire IT "TO GO: Beginning July 21, we will reintroduce our "Celebrity Chef" lunch program, on Wednesdays only as a result of the summer months. Be a part of us for delicious foods organized by talented volunteers.  Reservations needed 48-hrs in progress. Notify us at time of reservation regardless of whether you will dine at Willcutt or just take your food to go! 781-383-9112 for reservations. Price tag: $4.
TRANSPORTATION: Many passengers will be allowed in the van. Non-vaccinated passengers are unable to journey with other travellers and need to don masks. CEA will request vaccinated status for all riders. Journeys are as follows:  
Close to City Cohasset: 1-3p.m. Monday 8:45 a.m. – 2 p.m. Wednesday. Schedule by appointment. Outlets in and about Cohasset, library, banking institutions, write-up office and to Willcutt Commons. 
Shaw's and Stop and Shop: 9:30 a.m. Thursday and Friday. Destination to rotate weekly. (Week "A" Shaw's Thursday, S&S Friday. 7 days "B" S&S Thursday and Shaw's Friday)  
MEDICAL VAN: 8:30 a.m. – 2 p.m. Monday by means of Thursday 8:30-11 a.m. Friday For appointments. First-appear, 1st-served within just 15-miles of Cohasset. Connect with 781-383-9112 with transportation requests. No weekend calls for Monday health care transportation will be honored. We request as substantially progress notice as possible with a minimum 24-hour notice necessary. Out of town visits, $5 charge.
WOMEN'S Fantastic Dialogue Team IS Back: 10 a.m. to midday the very first and third Tuesday of the thirty day period. We are joyful to announce the return of this team with a title adjust and an extra conference day for each month. Be part of neighborhood inhabitants and talk about present-day situations relating to nationwide interests. This team is cost-free and open to all. Prior registration is not necessary to go to this bi-month-to-month team. 
EN PLEIN AIR: 10:30 a.m. to noon, Tuesdays, Aug. 3-24  No encounter needed and newcomers welcome for this outdoor drawing class. Join artwork instructor Pat Laliberte for this four-week plan. Satisfy exterior on the Willcutt Commons assets. Be aware: you may well be demanded to stroll on uneven surfaces to get to your location to attract a pre-determined subject each individual week. Bring a light-weight folding chair. This course will be confined to ten college students. Cohasset citizens only. RSVP by  July 30 at https://myactivecenter.com or by contacting 781-383-9112. Cost: $20. Price incorporates essential art materials. 
Searching for VOLUNTEER Superstar Chefs: Do you like to cook? We are looking for proficient individuals to put together meals once for every month for seniors here in the Willcutt Commons professional kitchen area. Setting up in September, meals will be served on Tuesday, Wednesdays and Thursdays. Our volunteer cooks store for and get ready their food for assistance at midday. Get ready your meal solo, or cook dinner with a buddy! If you are fascinated in sharing your skills, you should speak to Cohasset Elder Affairs at 781-383-9112. 
REFLEXOLOGY: 9 a.m. to noon, the 2nd Tuesday of the month, by appointment. Reflexology is the application of stress at unique degrees to the foot to make a constructive influence on a corresponding physique element to launch blockages that lead to ache or disease. Thirty-minute reflexology session by qualified reflexologist, Anne Brennan. Charge: $30. Payment is thanks at the time of support. 
BRIDGEWATER State University SENIOR College or university IS COMING TO COHASSET, by way of Zoom: 6-7 p.m. Aug. 11 2-3 p.m. Aug 23. This growing senior college program delivers 50 cost-effective, effortless, stimulating, non-credit score, short-expression, programs for experienced learners, ages 50 and more mature. Learners can enroll in as numerous courses as they like. Course formats contain lectures, smaller-group discussions and fingers-on talent-building. Tutorial and cultural courses are created for grownups in research of unpressured courses absolutely free from phrase papers, tests or tests, and participation in class is purely voluntary. Cost: $85. For details or to register, visit https://bridgew.edu/ccs/seniorcollege. 
BOCCE 101: 6-7 p.m. Aug. 17. Bocce anyone? Be sure to be a part of us. No practical experience is vital! Willcutt Commons has a beautiful bocce courtroom and we seriously want you to start off making use of it. End by and give the game a consider. With enough fascination this will come to be an ongoing event. Instructors will be here to clearly show you the activity and share in the entertaining. RSVP by Aug.13 by contacting 781-383-9112 or visiting https://myactivecenter.com. 
Make sure you Observe: THE Adhering to Regular Systems HAVE RESUMED! 
Conversational French: 10 a.m. Mondays. Skill stage: rusty to intermediate.  
Brown Bag Lunch and Film: 12:30 p.m. The past Monday of the month. July film: "Yesterday."  
Manicures/pedicures: The past Tuesday of the thirty day period.  
Mahjong: 1-4 p.m. Tuesdays. 
Lunches: Noon Wednesdays, July 21-Aug. 25. 
Bridge: 12:30-3:30 p.m. Wednesdays. 
Handcrafters Group: 10 a.m. to noon. Thursdays.  
Cribbage: 1-3 p.m. Thursdays.  
Men's Group: 9 a.m. Thursdays.  
Ebook Club: 10:30 a.m. Second Friday of the thirty day period. All are welcome. July reserve: "The Giver of Stars" by Jojo Moyes.  
Knitting: 10:30 a.m. to 12:15 p.m. Fridays.  
Notary General public, Curbside assistance obtainable if vital.